Hello! Today I am sharing some of the Teacher Gifts
Each kid wanted to do something different for their teachers this year and they also wanted to be able to do the project with me (which I love)!
Hannah decided on glittered ornaments with personalized mugs...
To create the glittered bulbs, we bought glass bulbs from a craft store then used my Pine-sol floor cleaner to coat the inside of each (swirl don't shake!). Then we poured in glitter while they were still wet and then gently removed the excess glitter by tapping lightly on the ornament. Place the bulb head back on and then decorate with vinyl dots and snowflakes!

We purchased several mugs from the local dollar store to personalize. Because I am not very good at freehand writing, I choose to work with a template. We created our own using the Silhouette and vinyl.
I typed out the names in the Silhouette Studio program with the Lavanderia Sturdy font and then welded as much as I could together. The length of each full name was cut at 3". I placed the negative space on the mug (shown in pink) then traced the letters with a permanent Sharpie. Let the marker dry before removing the vinyl. Touch up any spots that you need to then heat the oven to 350 degrees and bake for 35 minutes then allow to cool in the oven. The Sharpie will heat set, but it will be hand wash only. When I tried the dishwasher, the image faded and scratched.
I also made a mug with a saying - you can see the stepped out photos and the mug by clicking HERE.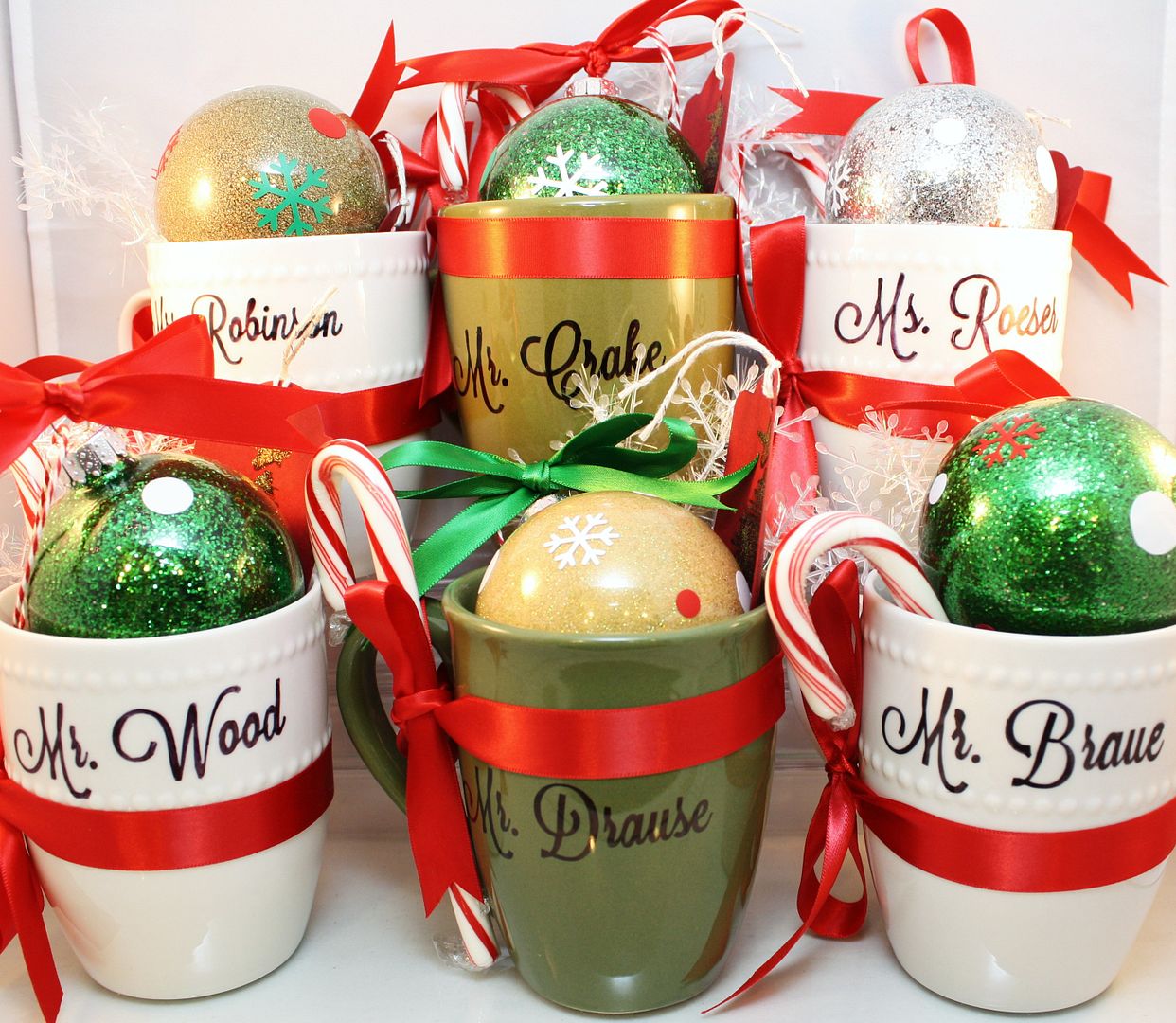 and Gannon wanted to do candy filled tree containers with vinyl stickers!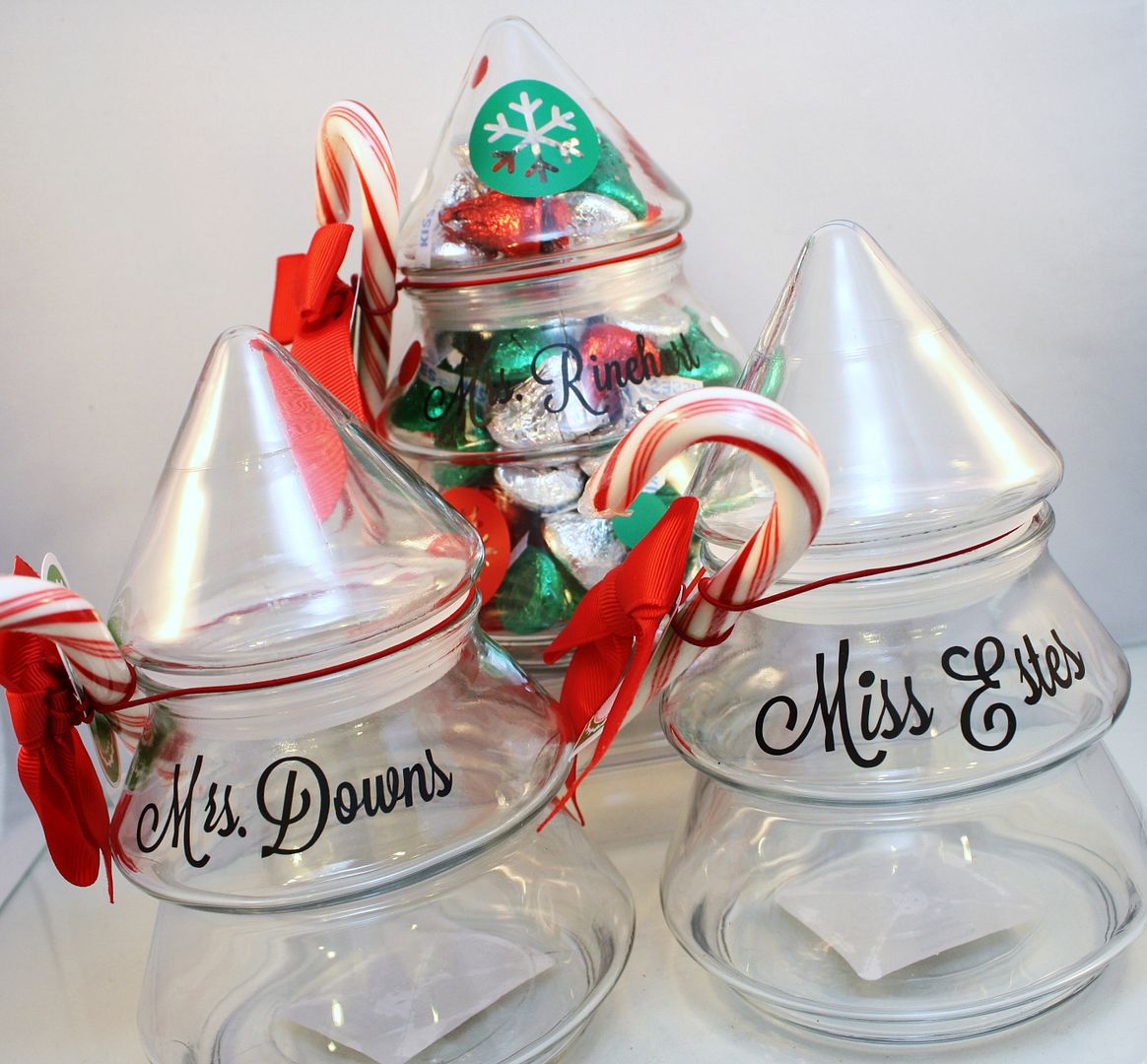 Gannon's projects went much faster! We used the same font (Lavanderia Sturdy) and welded the name pieces like we did above for the mugs. However, with this project we used the lettering from the vinyl cuts as well as some snowflakes and dots! The glass trees are from Wal-Mart (under $2 each)!

We hope the Teachers enjoy the gifts as much
as
we have enjoyed making them!

Are you hand making gifts this year? We would love to see...link me up in the comments section and we will stop by!